LEONEL MATHEU
Four (4) original drawings (crayon on lined paper) representing his most profound iconography. They are approximately 6 x 8 1/2 inches each, drawn at the Corbino Galleries while Leonel Matheu and his father, Grammy winning jazz musician Arturo Sandoval awaited the opening night of his one-man-show at the Corbino Galleries, Longboat Key, FL. on January 28, 2000. A letter of authenticity will be provided.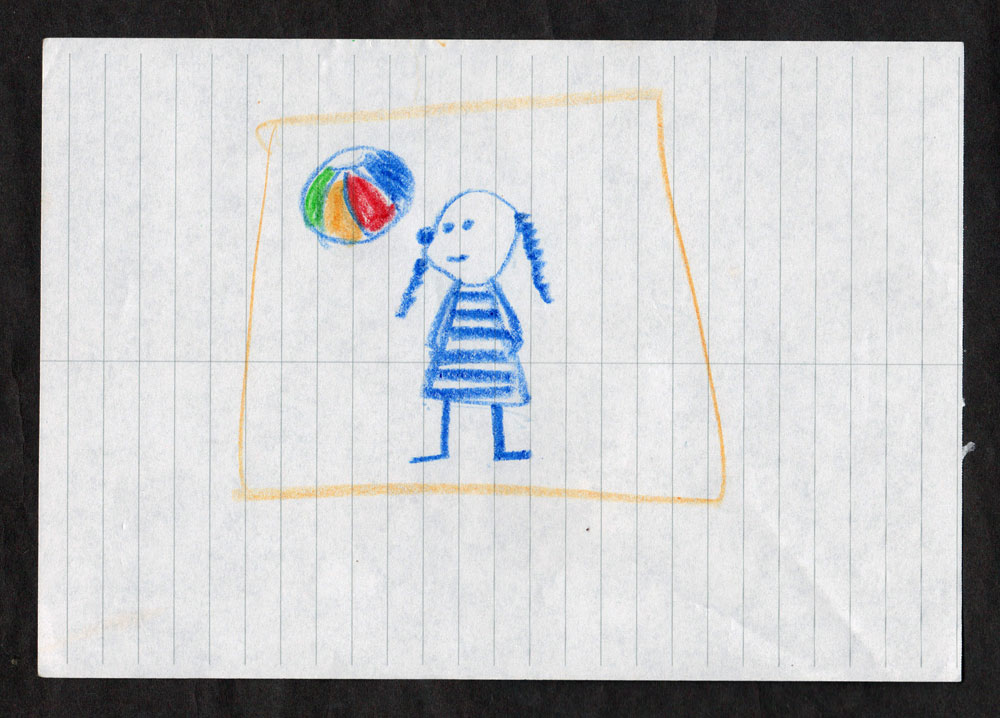 Leonel Matheu last one man show was at the Frost Art Museum in Miami, FL "Crossroads of the Dystopia," July 12, 2014 - September 14, 2014. Featuring a collection of more than 70 works that range from colored pencil and ink drawings to oil on canvas, video and installations.
Leonel Matheu was born in Havana, Cuba, in 1967 and graduated from the Institute of Graphic Design of Havana in 1987 and moved to Miami in 1992 where he began developing his distinct figurative, graphic style to inspire viewers to connect with the message of his diverse stories. He currently resides in Los Angeles.
Matheuís works are part of the permanent collection of prestigious museums in the United States such as The Georgia Museum of Art in Athens, Mobile Museum of Art in Alabama, The University Art Museum in Radford University, The Lowe Art Museum in Coral Gables; The Bass Museum of Art in Miami Beach, and The College of Education at Florida International University in Miami.
In 2001 he received the Honorable Mention for the Florida Individual Artist Fellowship, in the 2000 the Chivas Regal Order of Distinction, and the Medal of Culture of Rotterdam in The Netherlands.