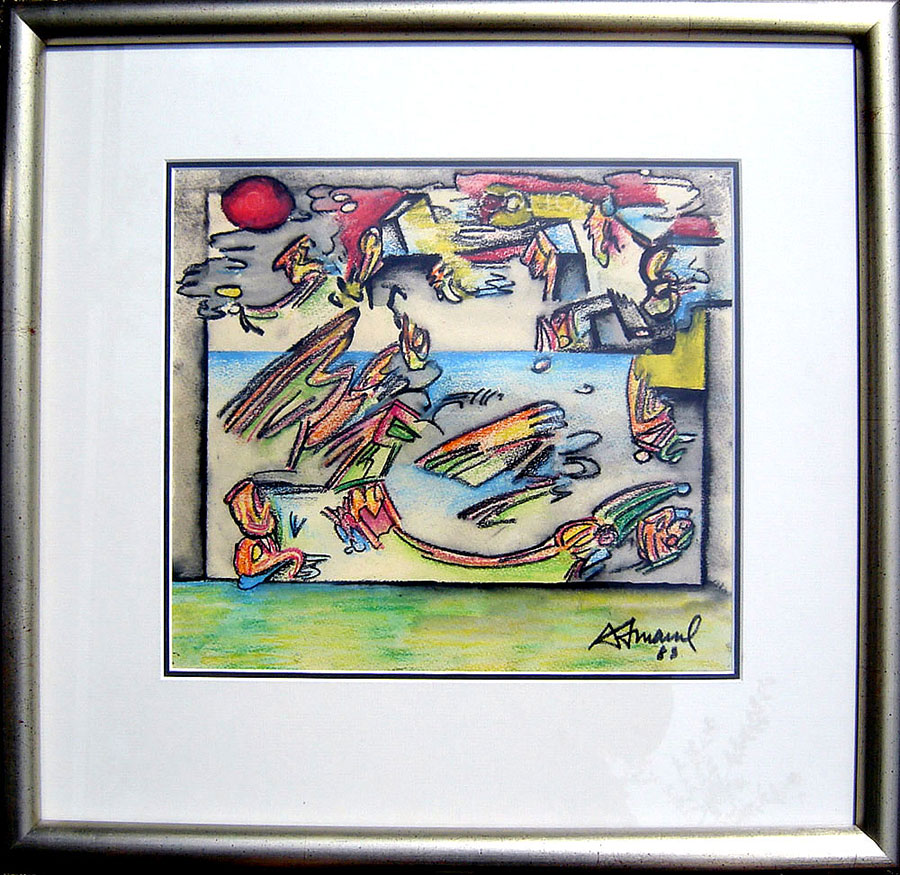 ANTONIO HENRIQUE AMARAL (1935- )
1985
Mixed Media—Oil pastel, charcoal, wash on paper: sight size: 9 ¾ x 10 3/4 inches
Signed: Amaral 85 (lower right)
Silver wood frame, double matted under glass: 16 ¾ x 17 ½ inches
Note: reflections on glass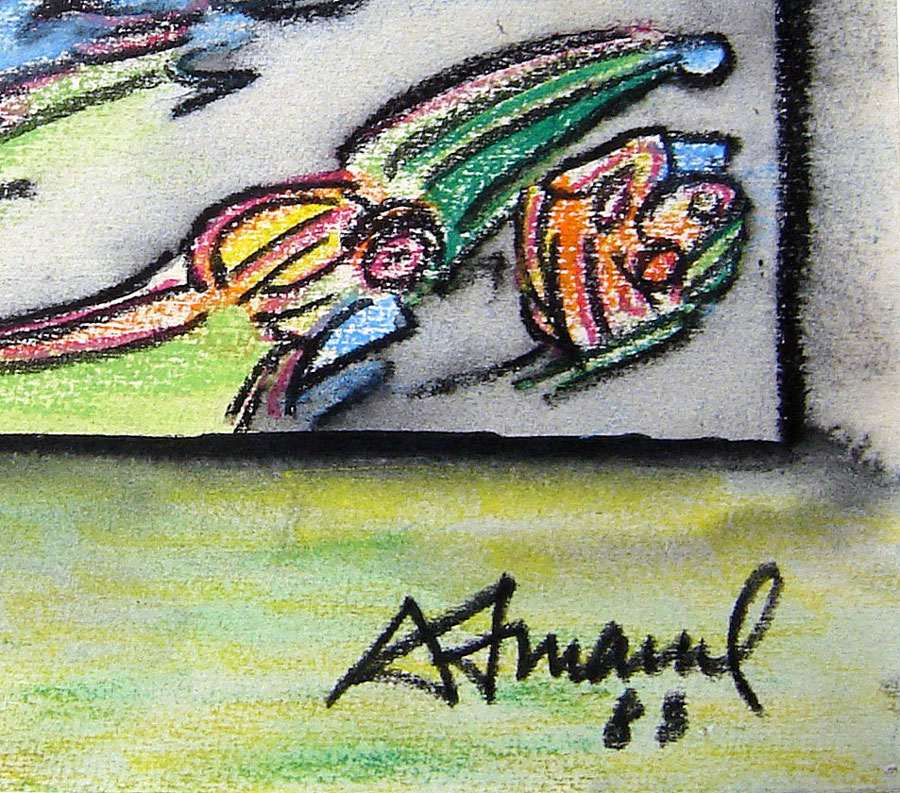 Antonio Henrique Amaral
Antonio Henrique Amaral was born in São Paulo, Brazil in 1935. After he received a Law degree from the Universidade de São Paulo, Amaral enrolled at Pratt Graphic Institute in New York City in 1959. In 1971, he was awarded the Foreign Travel Prize, at the Rio de Janeiro Modern Art Salon and moved to New York, where he lived until 1981.
As one of the leading artists of Brazil --Antonio Enrique Amaral has acquired a reputation throughout the world for his overt political themes. Yet the confrontation is not contained within the implied borders of the canvas—the field of action extends beyond the visual to stimulate personal perceptions of discovery and liberation.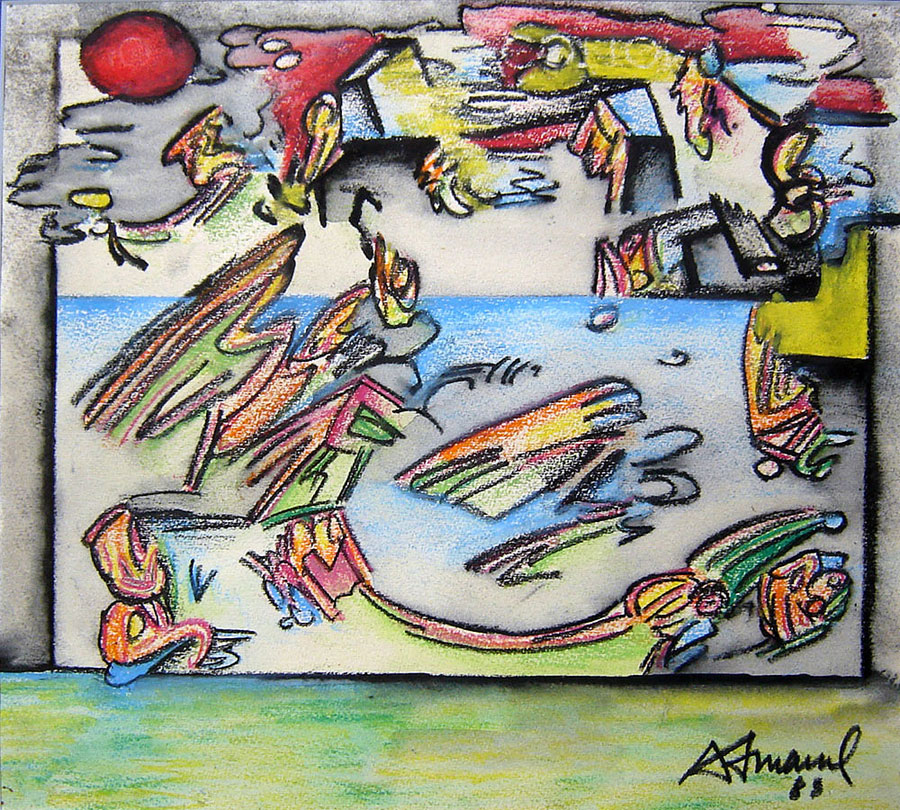 MUSEUMS and PUBLIC COLLECTIONS
Metropolitan Museum of Art, New York, NY
Rhode Island Museum, Providence, RU
Archer M. Huntington Gallery, Texas University at Austin, TX
Art Museum of the Americas, Washington, DC
Fort Lauderdale Museum of Art - Fort Lauderdale, FL
Latin American Art Collection, Essex University, Essex, England
Museum of Contemporary Art, Skopje, Macedonia
El Colegio de Mexico, Mexico DF, Mexico
Museu de Arte Moderno de Mexico, México DF, México.
Museo Rayo, Roldanillo, Colombia
Museo de Arte Moderno de Bogota, Colômbia.
Instituto de Arte Moderno, Santiago, Chile
Museu Vial Bogarin, El Tigre, Venezuela
Museu Nacional de Arte, La Paz, Bolivia
Museu de Arte Americana, Maldonado, Uruguay
Casa de Las Americas, Havana, Cuba
Pinacoteca do Estado de São Paulo, São Paulo, Brazil
Parlamento Latino Americano - Memorial da America Latina, São Paulo, Brazil
Acervo Artístico-Cultural dos Palácios do Governo do Estado de São Paulo, Brazil
Museu de Arte Brasileira-FAAP São Paulo, Brazil
Museu de Arte Contemporânea de Campinas, Campinas, Brazil
Fundação Biblioteca Nacional, Rio de Janeiro, Brazil
Museu Nacional de Belas Artes, Rio de Janeiro, Brazil.
Museu de Arte Contemporânea de Niterói, Niterói, Brazil
Museu de Arte da Pampulha, Belo Horizonte, Brazil
Museu de Arte do Paraná, Curitiba, Brazil
Museu de Arte Contemporânea da Universidade de São Paulo MAC-USP, São Paulo, Brazil