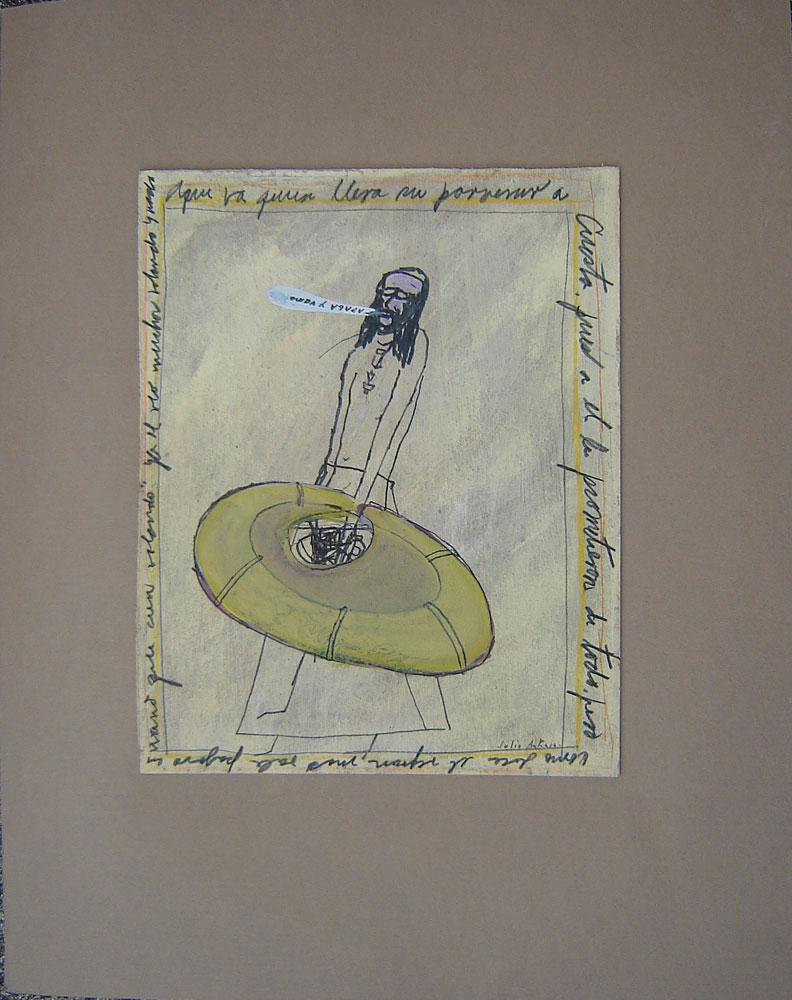 JULIO ANTONIO PEREZ
Apaga y Vamo
1998
Mixed Media on board
Board size: 11 ¾ x 9 3/8 inches
Textured taut poster board: 19 7/8 x 15 3/4 inches
Signed: Julio Antonio (lower right)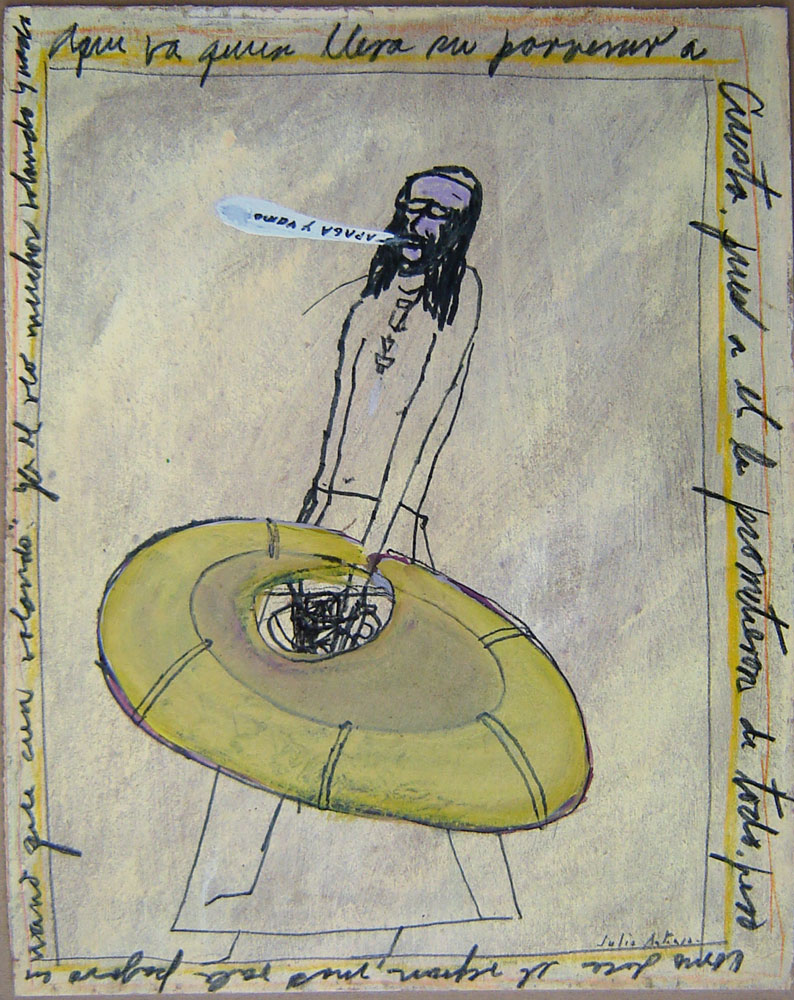 Julio Antonio Perez
Born in Havana, Cuba in 1950, Perez studied at the Superior Institute of the Arts and the San Alejandro Academy of Fine Arts. Havana, Cuba.
"My work is a battle between the conscious and the subconscious; between the inconclusive and the defined; between the satirical and the tragic; between the poetic and the dramatic. It ranges from neo-expressionism to surrealism from raw art to a more sophisticated one, using the metaphor and symbol as basic tools of my artistic language. My work is the combination of all of these elements with an added thought of personal magic."
----Julio Antonio ---
MUSEUMS and PUBLIC COLLECTIONS
McArthur Foundation. Chicago, IL
The Whitney Museum of American Art. New York, NY
MAM- Miami Art Museum, Miami, Fl.
Museo de Arte Contemporaneo, Velez-Malaga, España.
Instituto Domecq. Ciudad Mexico, Mexico.
Patricia and Phillip Frost Art Museum. FIU. Miami, FL
Dade County Public Library, Miami, FL
Lowe Art Museum, University of Miami, Coral Gables, FL
Museo de Arte Contemporaneo, Panama
MDCC South Campus Art Gallery. Miami, FL
Museum of Art. Fort Lauderdale, FL
Museum of Contemporary Art, Miami, FL
Polk Museum of Art. Lakeland, FL
Museo de Arte Contemporaneo, Panama
MoLAA, Museum of Latin American Art, Long Beach, CA.
Museum of Fine Art, Boston, MA