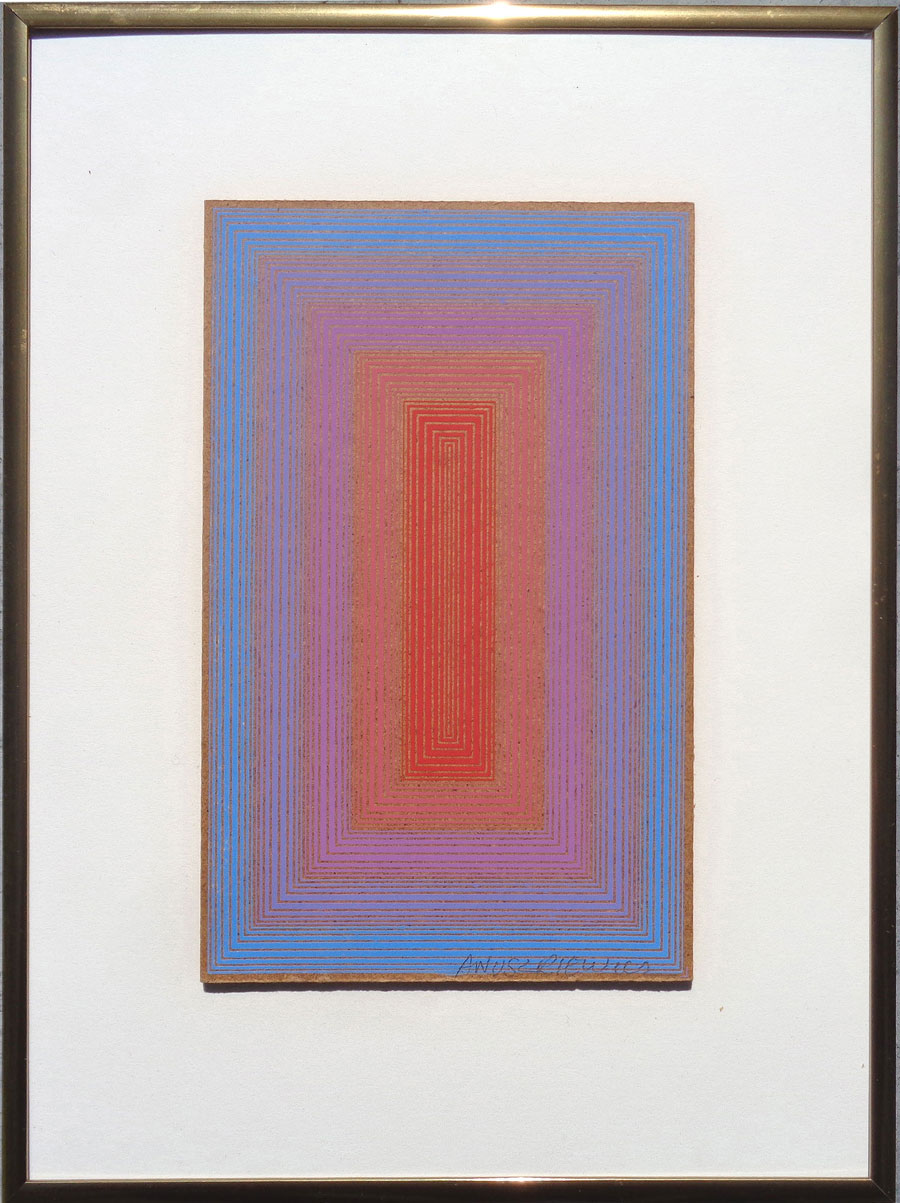 RICHARD ANUSZKIEWICZ (1930-)
Untitled
1970
Acrylic silkscreen on masonite : 8 1/8 x 5 1/8 x 1/8th inches
Signed: ANUSZKIEWICZ (center lower right) in pencil
Gold tone metal frame: 12 ¼ x 9 ½ x 1 inch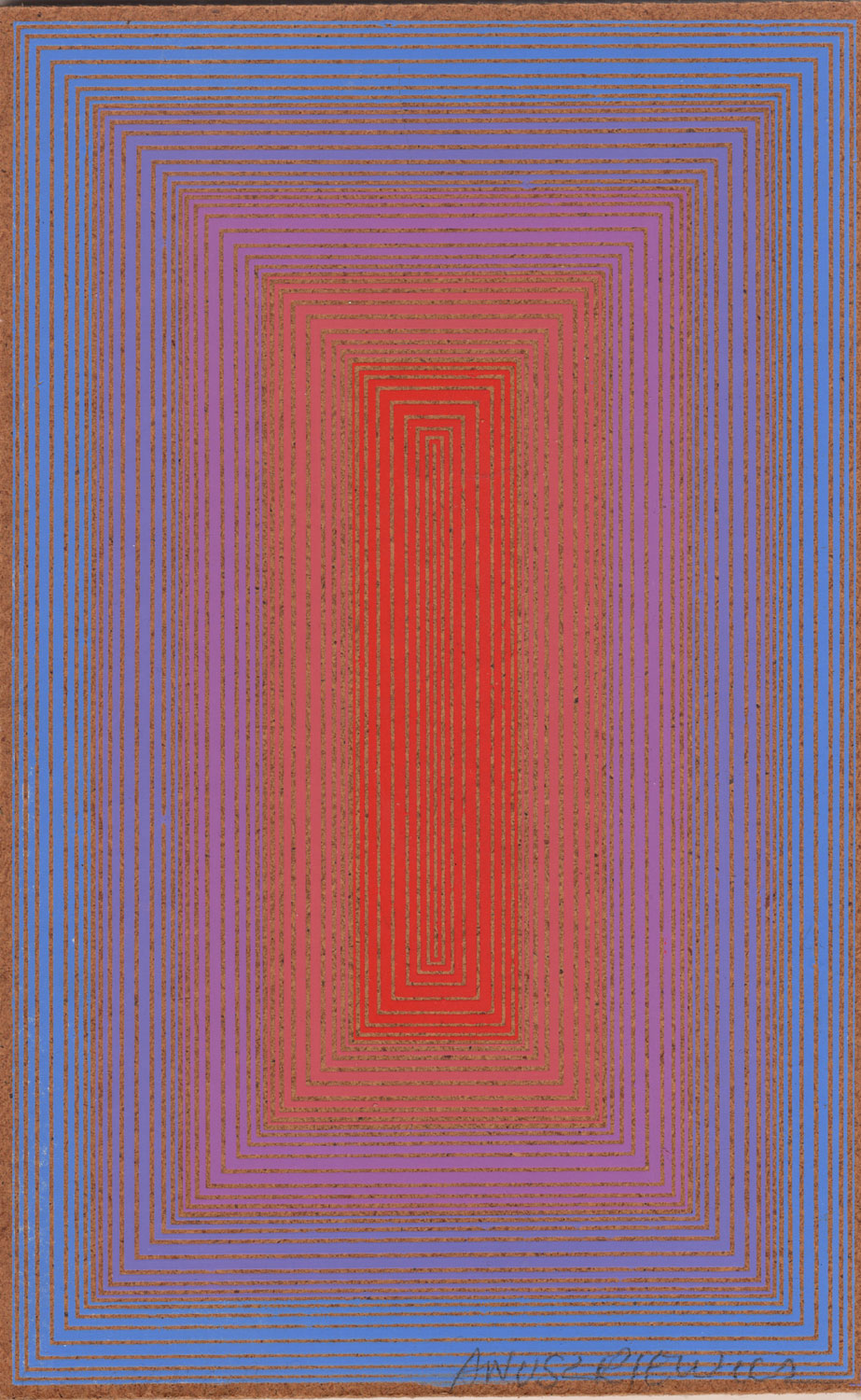 This is a very limited edition, acrylic silkscreen on masonite by Richard Anuszkiewicz. Produced as a gift for friends. It is in flawless condition, crisp lines (no bleeding into the negative [masonite] area) measures 8 1/8 x 5 1/8 x 1/8th inches and is framed in a 12 ¼ x 9 ½ x 1 inch gold tone metal frame, adhered to a white board, under plexi-glas. It is signed by Anuszkiewicz in pencil, ANUSZKIEWICZ (lower left).
On April 7, 2010, auction house Phillips, de Pury & Company, New York, NY sold an identical acrylic on masonite from the Estate of Mrs. Harry N. Abrams (of Harry Abrams Art Books). Although, her Anuszkiewicz was not signed on the front but initialed R.A. and dated on the back.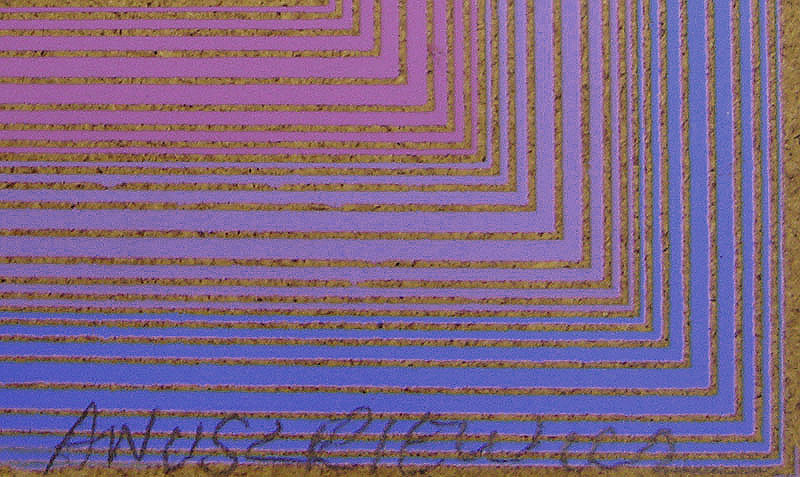 ANOTHER WORK BELOW BY RICHARD ANUSZKIEWICZ
RICHARD ANUSZKIEWICZ (1930-)
Untitled
1985
Acrylic silkscreen on paper board: 7 5/8 x 5 5/8 inches
Signed: R. A. 85 (lower right) in pencil
Silver tone metal frame under plexi-glas: 12 ¼ x 10 x 1 inch
This is a very limited edition (2-25 prints), created as a gift for friends. The image and paper board it is printed on is in flawless condition. It is a crisp print.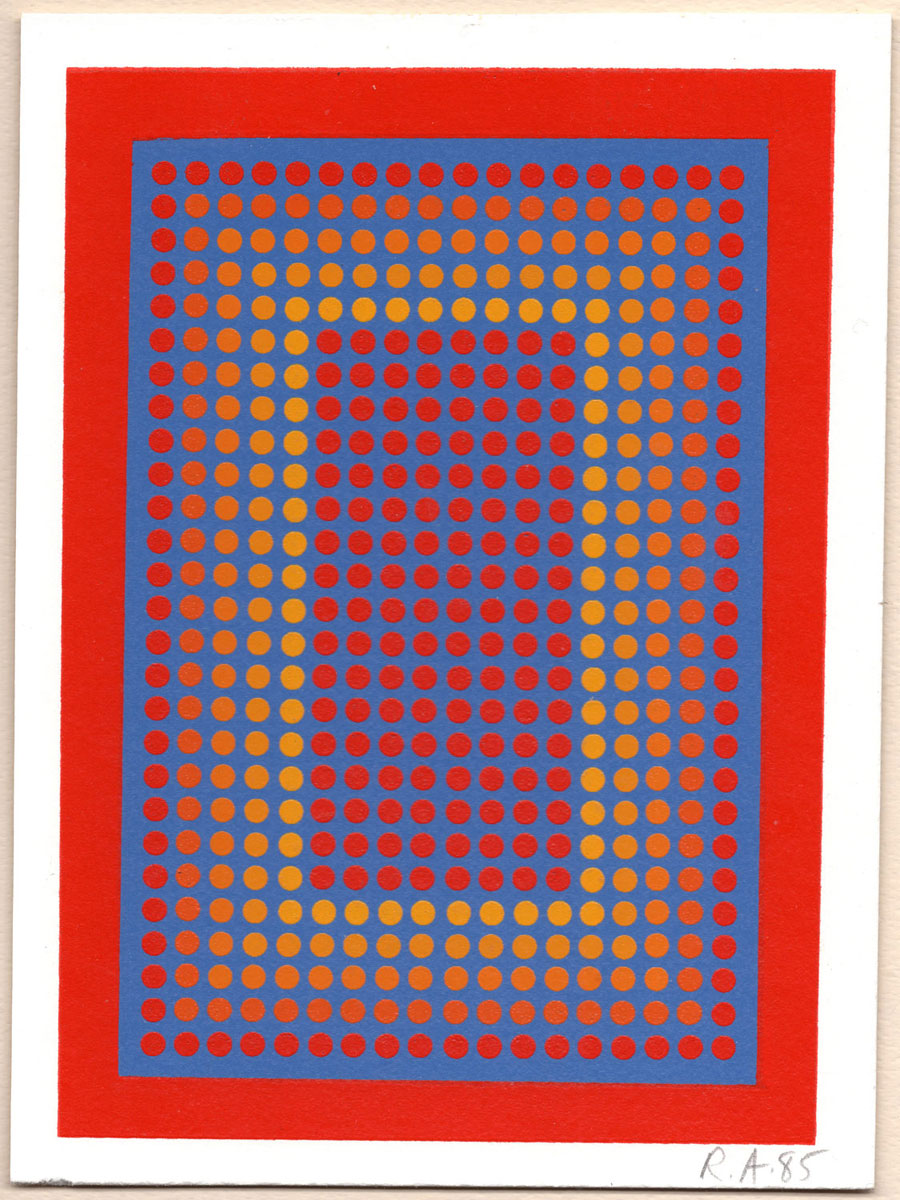 It is adhered in one area to a white backboard. There is random spotting on backboard.