MIGUEL PADURA (1957-)
Untitled (Parsnips)
Date: 1978
Oil on Masonite: sight size 23 ¼ x 23 3/8 inches
Signed: Padura '78 (lower right)
Wood Frame with linen liner: 30 x 30 x 1 ½ inches
This painting is in excellent condition, although there is a 3/8 of an inch long vertical white line (not a scratch) on one of the parsnips and the sealed backing paper has rubbed through to the backing board where the painting contacted the wall hook.
Miguel Padura (Cuban) 1957-
Miguel Padura was born in Havana, his family emigrated to Miami, FL in 1969 when he was 12. He studied drawing briefly with Roberto Martinez. In 1978, he was included in two group exhibitions at the Harmon Gallery of American Art in Naples, FL: "Florida Realists" and "Latin American Artists".
Padura paints realist compositions of fruits and vegetables that are almost lost in shadow, a menacing force that threatens to become the subject of the painting. Padura's provocative subject matter is observed in a realist aesthetic but the context is Latin American…..his conceptual heritage.
These early painting (including this one) were not titled which heightens the mystery of the earth's bounty --- the parsnips have two appearances: the one that we recognize and the one that is almost lost in shadow.
The objects Padura depicts have a trompe l'oeil effect. He does not create overt allegories but covert symbols that add a sense of enigma to his paintings.
Unlike the Photorealists of the late 1960s and 70s, painters Audrey Flack, Chuck Close and Richard Estes employ photographs as tools to create their works, Padura does not.
His work has the sensibilities of the European surrealist tradition: Rene Magritte, Salvador Dali, Giorgio de Chirico and film maker Luis Bunuel; reoccurring pictorial motifs of 17th century Spanish artists Sanchez Cotan and Francisco Zurbaran and the essence of loneliness that reminds us of Edward Hopper.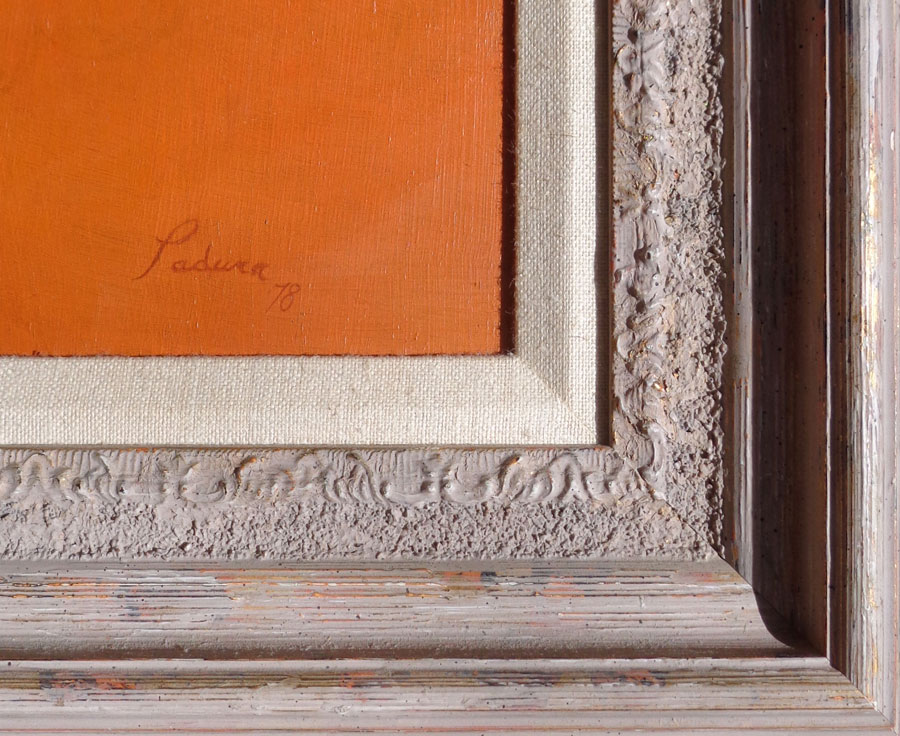 SELECTED MUSEUMS and PUBLIC COLLECTIONS
Metropolitan Museum of Art, New York, NY
Art in Public Places, Miami, FL
Cintas Foundation, Institute of International Education, New York, NY.
Bacardi Imports Inc. Visual Arts Collection, Miami FL
Archer M. Huntington Art Gallery, University of Texas, Austin, TX
Jane Voorhees Zimmerli Art Museum, Rutgers University, New Brunswick, NJ
Norton Gallery of Art, West Palm Beach, FL
Museum of Art, Ft. Lauderdale, FL
Lowe Art Museum, University of Miami, Coral Gables, FL